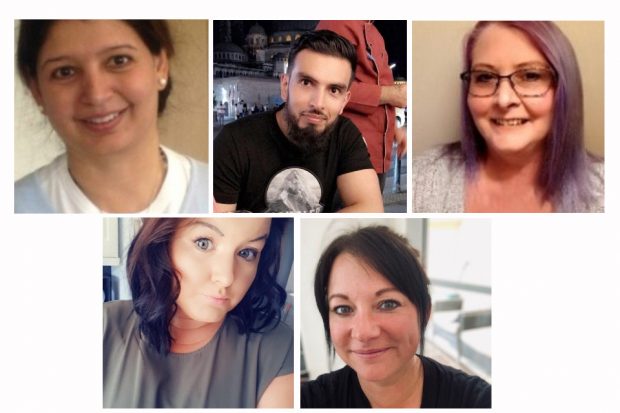 Working from home has become the new normal for many organisations during 2020 and it is the same for many of our employees in the Legal Aid Agency (LAA). 
In this post we look at some of the changes and reflect on how LAA staff have continued to make a difference during this recent period. 
Since March, staff across the LAA have continued to work hard to try to make sure a high standard of service is provided to all those submitting applications for legal aid support. 
Like for many businesses, one of the notable challenges for the agency has been how to make sure that remote workers stay engaged and feel connected to the organisation, without the opportunity to meet in an office on a regular basis. We also know that this lack of personal contact can be detrimental to the wellbeing and mental health of our staff.
This means, now, more than ever, the moments when employees come together online must be meaningful and valuable for all those involved. 
LAA Awards 2020 
This year we held an online ceremony to celebrate the excellence shown by the many individuals and teams in the LAA. 
These awards are a yearly focal point to promote the values, innovation and best practice of our employees across the agency. They showcase the LAA as a great place to work with supportive colleagues, especially during this challenging period for the criminal justice system. 
The awards celebrate our collective Ministry of Justice shared values: 
purpose - justice matters and we are proud to make a difference for the public we serve

humanity - we treat others as we would like to be treated and value everyone, supporting and encouraging them to be the best they can be

openness - we innovate, share, and learn and we are courageous and curious, relentlessly pursuing ideas to improve the services we deliver

together - we listen, collaborate and contribute, acting together for our common purpose
Jane Harbottle, Chief Executive of the LAA said: 
Delivering excellence in the provision of legal aid services requires a highly motivated team at the Legal Aid Agency. The contracted providers will see the best.

I am truly humbled to be leading an agency where everyone strives to be the best that they can be, while supporting and encouraging each other.
Congratulations to all our winners:
Delivering excellent service – Service development team 

Developing our people

– Kimberley Cook, Litigator Graduated Fee Scheme Manager 

Diversity and inclusion – LAA Be Unique Committee 

Inspirational leadership – Nicola Johanson, Area Contract Manager 

Smarter working

– Civil Certificated Billing Improvement Group 

Unsung hero – Dina Rawal, Solicitor and Senior Case Manager

Wellbeing – Mohammad Abdullah, Caseworker

Working together – Graduated Fee Hardship Team

Outstanding contribution – Tracy Simm, Administrator
Over the next few months we hope to bring you some of the personal stories connected to these awards and to highlight the working being carried out within the agency.